Back to All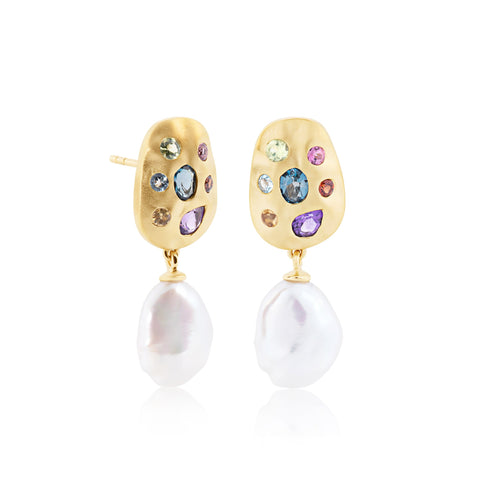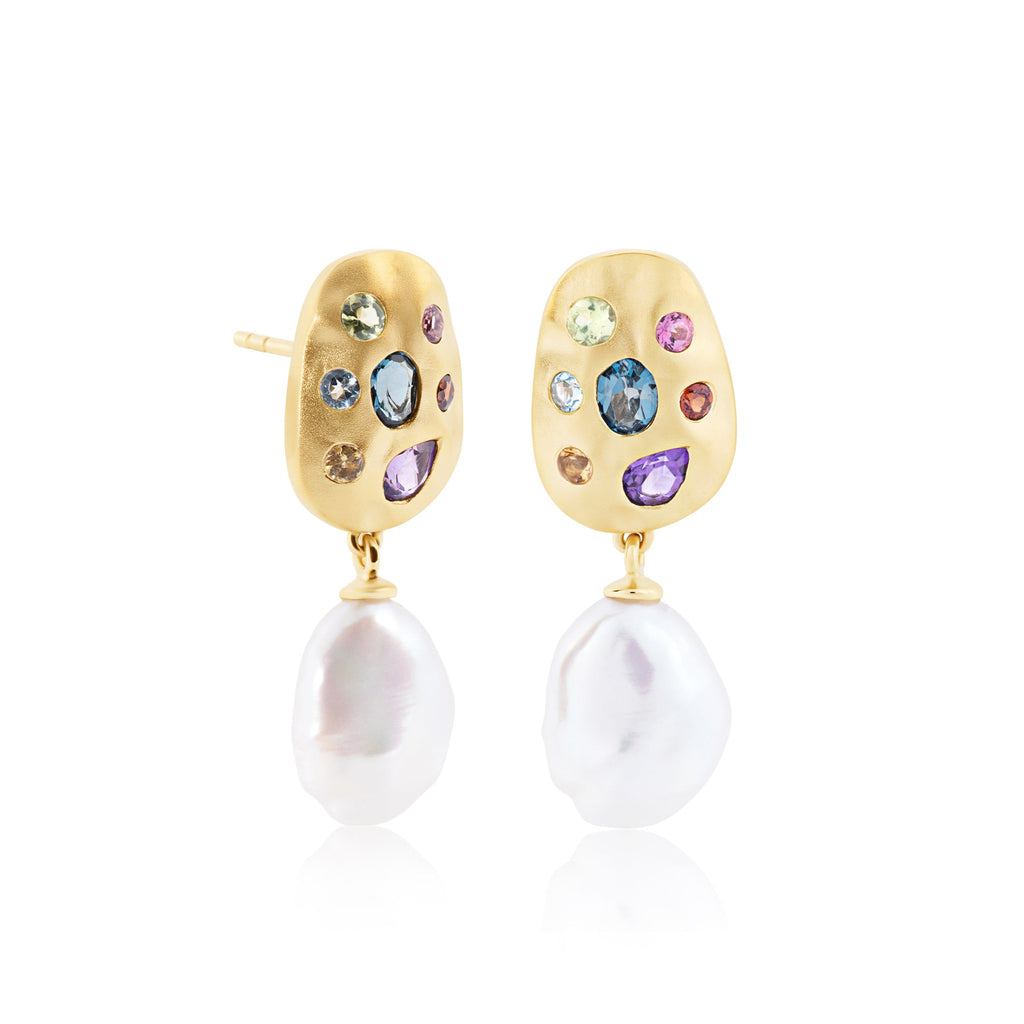 The Athena Earrings
$130.00
24k gold-plated recycled sterling silver
These earrings were inspired by the most courageous of Roman Goddesses; Athena, as it's said that pearls are said to represent wisdom and prosperity and each of the stones is said to have its own healing properties: 
Topaz: Soothing, healing, recharging
Peridot: Encourages independence and removes feelings of guilt
Tourmaline: Promotes self confidence and diminishes fear
Citrine: Increases optimism and mental clarity
Garnet: Imbues self confidence and love
The earrings are finished in our favourite satin gold and adorned with the most magnificent freshwater pearls which compliment the golden hue of the earring face. 
Sustainable sterling silver, 18ct yellow gold plate
18mm x 14mm approx
Semi precious stones: amethyst, London blue topaz, peridot, pink tourmaline, white topaz, Swiss blue topaz, citrine, garnet.
Freshwater Pearl 
Remove when bathing, swimming, working out or sunbathing etc…
Packaging: All cardboard is FSC certified. All bags are made from 80% recycled plastic and are 100% recyclable
Ring Sizing Help
Not sure about your ring size? If you can't make it to your local high street store to have your finger measured, then we've created a handy ring sizing document which you can print at home and below we have a useful conversion chart.
Donwload printable ring sizer here