Back to Classics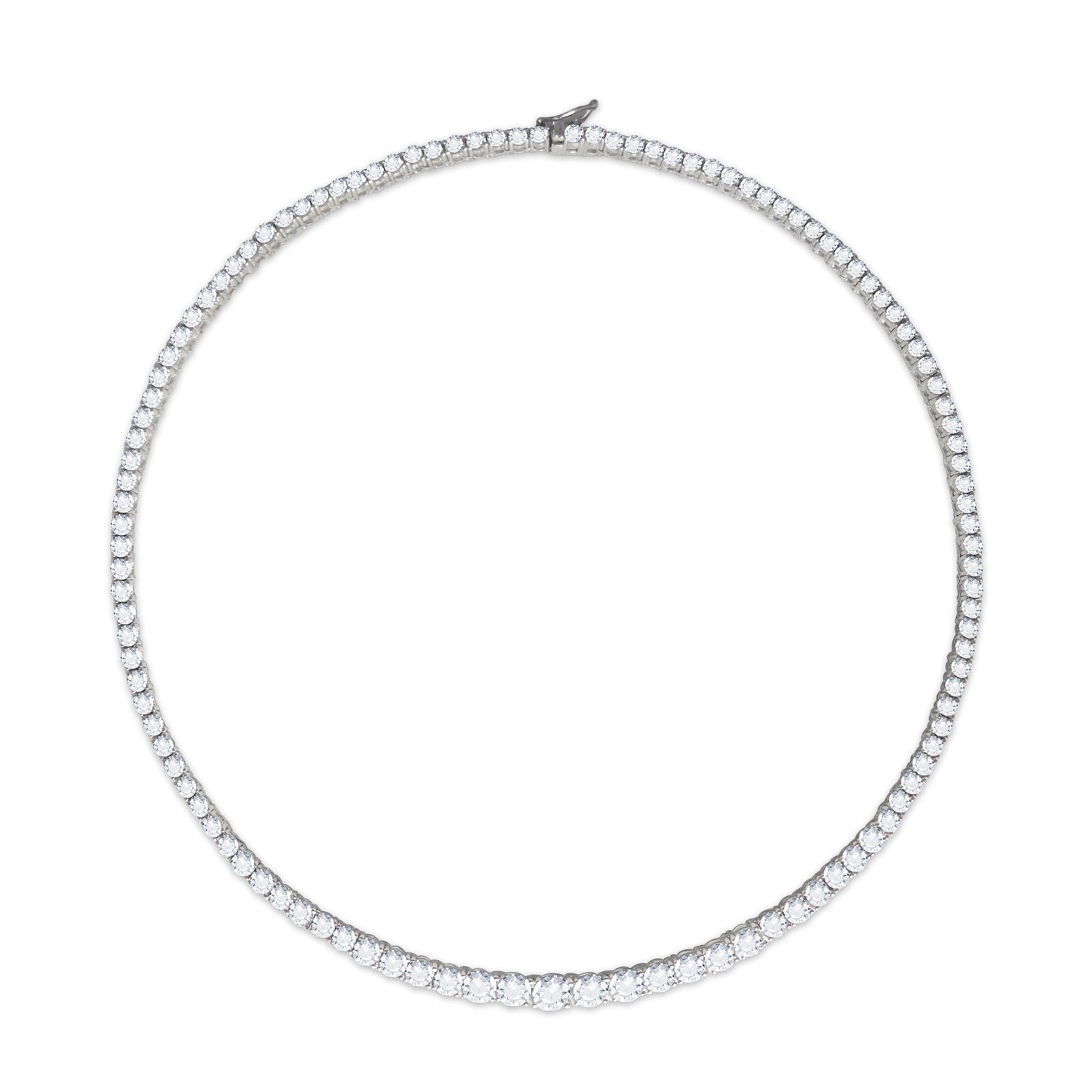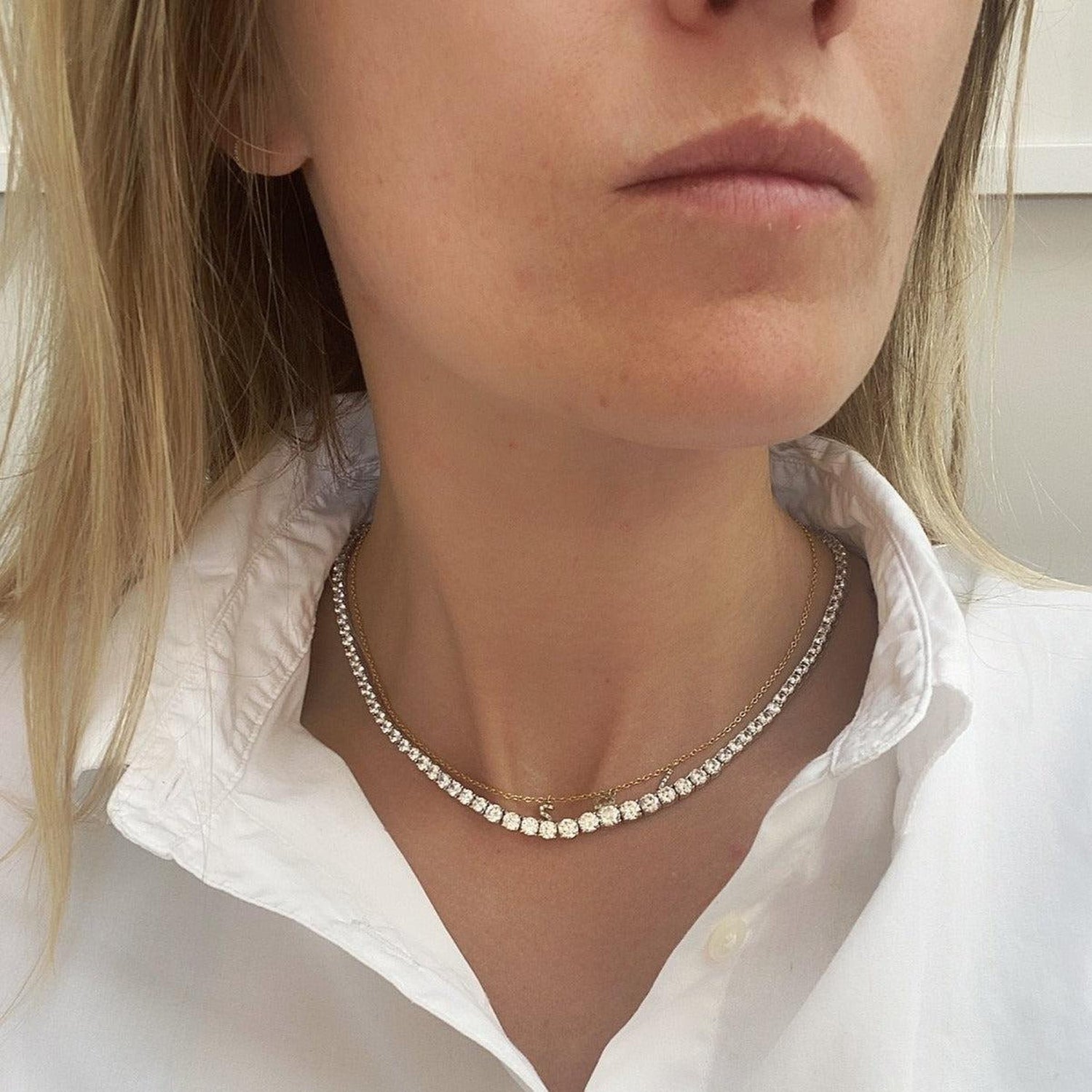 The Moissanite Graduated 'Diamond' Collar
$370.00
Our 'diamond' collars are incredible. They are actually cast in a mould which is used to make real diamond necklaces in platinum. Each necklace comes with its own moissanite certificate to show the colour, cut and clarity of the stones. 
The graduated 'diamonds' in this collar flash brilliantly with every move you make. The central stone is around 5mm in size. This makes it large enough to flash its fire, yet the right size to be convincing. The collars come in 16" or 18" and are designed to sit at the base of the column of your neck. 
Anecdote: A customer asked to return one she bought from us as her husband bought her the real thing. She bought it around with the real one when she returned it as she wanted to show us how similar they were and we were all amazed by how similar they were! 
Sustainable sterling sliver
Moissanite stones

Remove when bathing, swimming, working out or sunbathing etc…

Packaging: All cardboard is FSC certified. All bags are made from 80% recycled plastic and are 100% recyclable
Ring Sizing Help
Not sure about your ring size? If you can't make it to your local high street store to have your finger measured, then we've created a handy ring sizing document which you can print at home and below we have a useful conversion chart.
Donwload printable ring sizer here