Back to A La Folie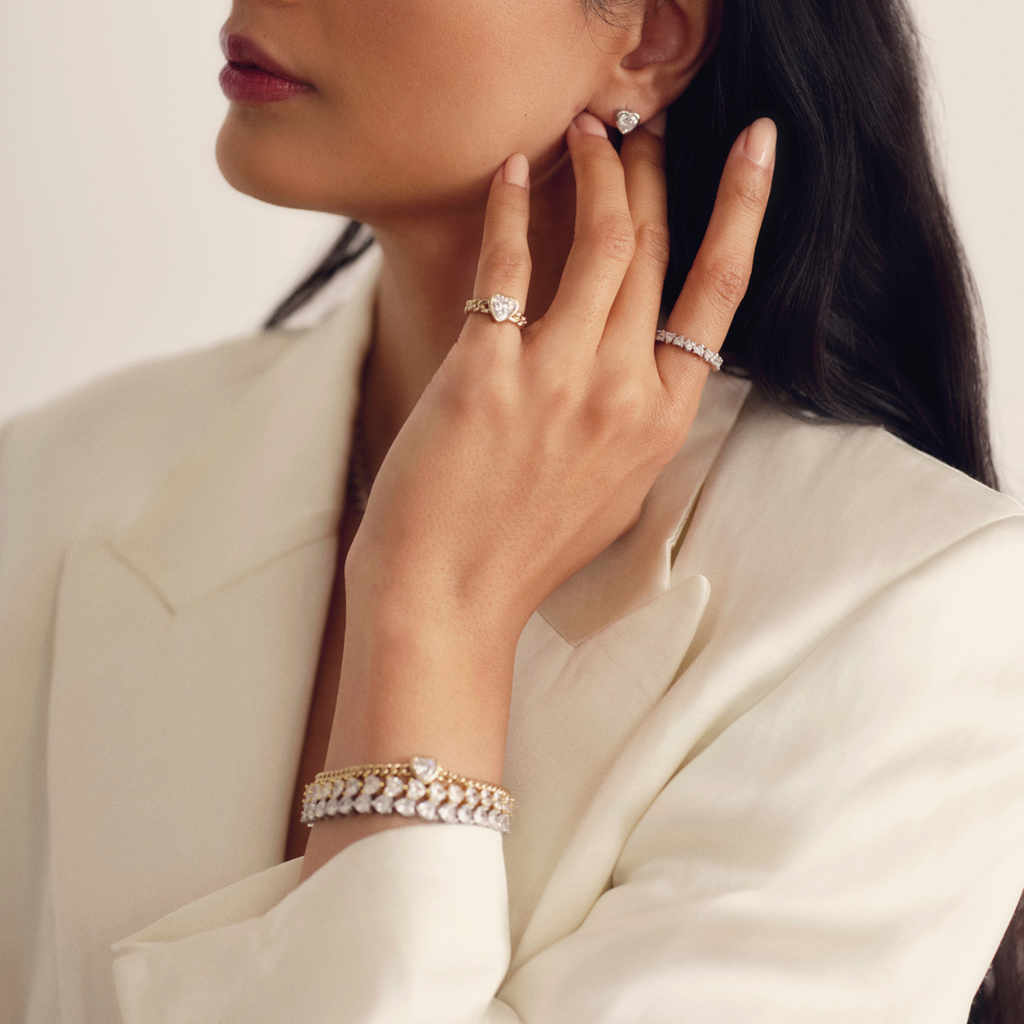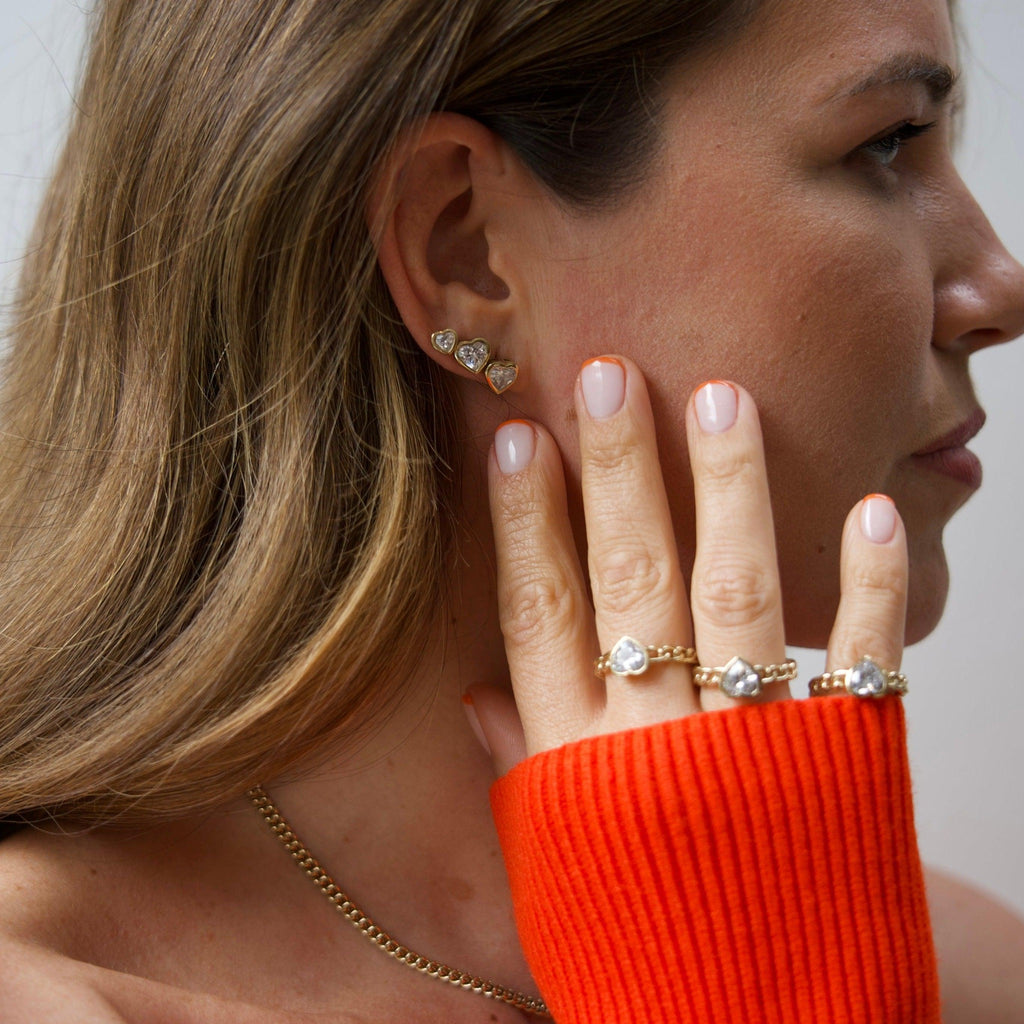 The Gold A La Folie Ring
$120.00
$39.00
24k gold-plated recycled sterling silver
This highly anticipated ring is here at last and we couldn't think of a better name for something we love this much...  'Aimer a la folie' - to love to madness. 
The rope-style band has a single bezel-set 8.5mm heart in the centre (this is the equivalent to a 2.5mm carat stone). We've used our signature imitation diamonds in these rings so we can guarantee it's perfect sparkle. 
Sterling Silver plated with 18ct gold, cubic zirconia heart. 

All items bought as part of the sample sale are non-refundable

NEED SIZING HELP?
Ring Sizing Help
Not sure about your ring size? If you can't make it to your local high street store to have your finger measured, then we've created a handy ring sizing document which you can print at home and below we have a useful conversion chart.
Donwload printable ring sizer here