Back to FLAVIA STUTTGEN X HEAVENLY Mon Coeur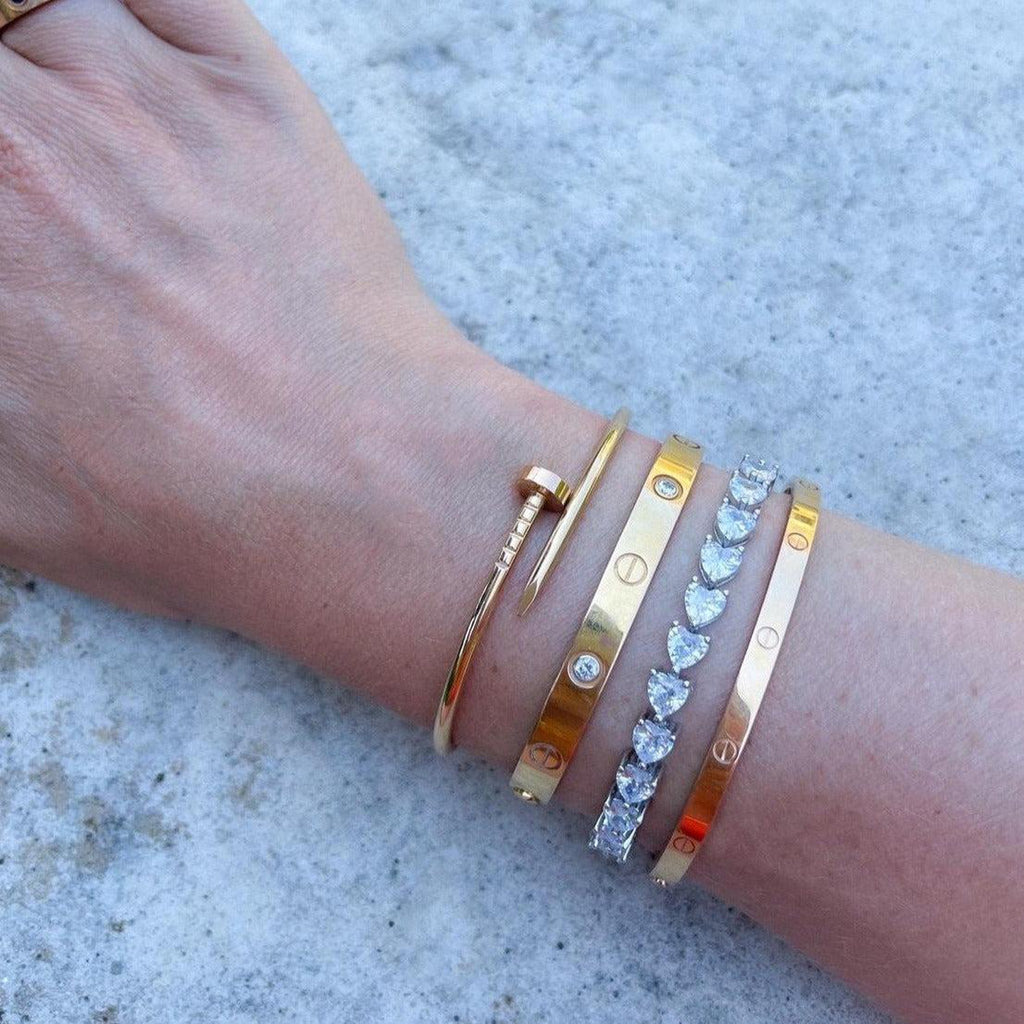 The Silver Mon Coeur Bracelet
$105.00
Silver plated brass
The Mon Coeur Bracelet offers the same high-quality cubic zirconia hearts as its namesake necklace, crafted with sterling silver-plated copper for a sublime sparkle. It is adjustable to two wrist sizes, with three sizes available; 16cm, 17cm and 19cm, and features a secure clasp which guarantees a snug fit.
Please remember that copper doesn't like the water at all - so please remove the bracelet when washing your hands, swimming, bathing etc so that it stays silver for longer. 
Bracelet Length: Three sizes available; 16cm, 17cm and 19cm. 
Material: Copper plated with silver and white rhodium. 
The stones are cubic zirconia.
Packaging: All cardboard is FSC certified. All bags are made from 80% recycled plastic and are 100% recyclable 
Ring Sizing Help
Not sure about your ring size? If you can't make it to your local high street store to have your finger measured, then we've created a handy ring sizing document which you can print at home and below we have a useful conversion chart.
Donwload printable ring sizer here