Back to Maddys Edit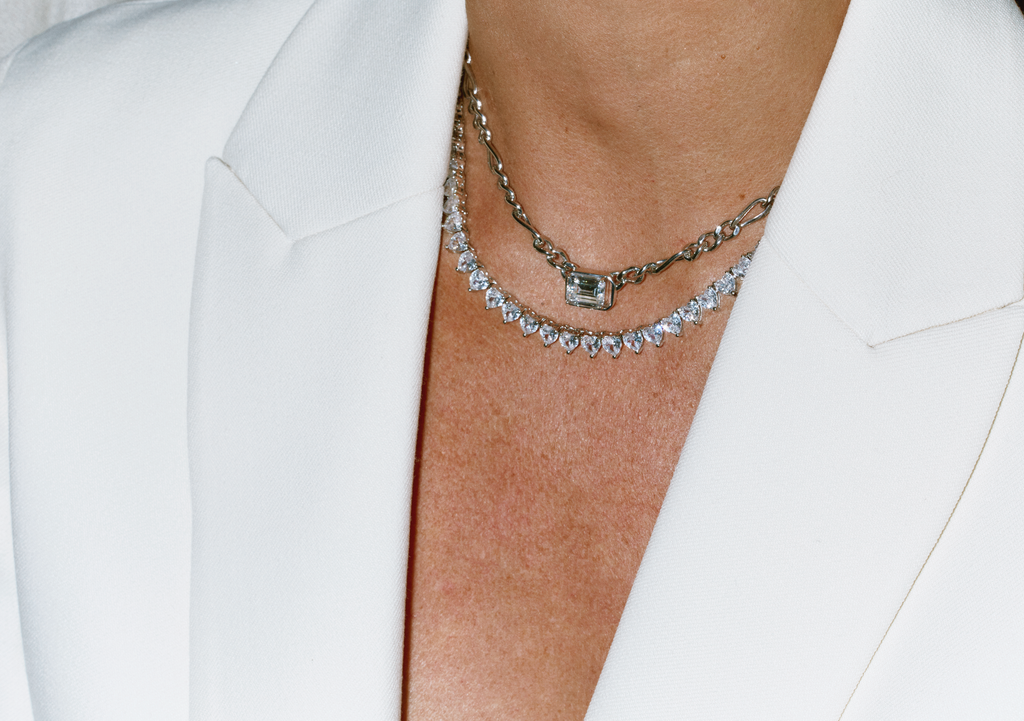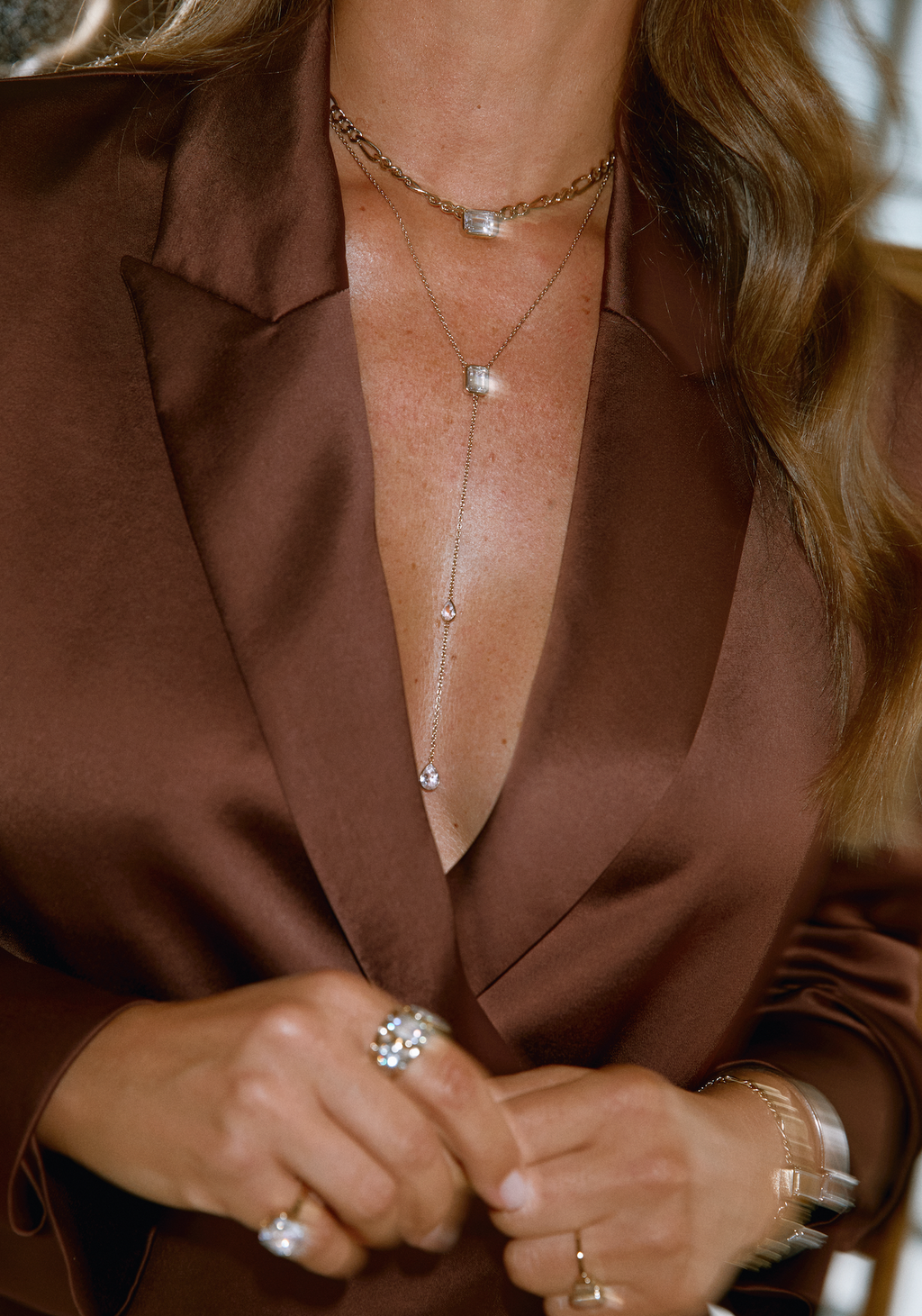 The Gold Etta Necklace
$210.00
24k gold-plated recycled sterling silver
The chain in this necklace was inspired by a vintage 1930's piece belonging to Maddy's grandmother Henrietta. The necklace has been designed around an impressive emerald-cut stone. This baguette cubic zirconia is a whopping 3.79 carat diamond equivalent & it sits on one side of its setting which makes the stone look larger than its actual size. It gives a nod to the Art Deco era which experimented with geometry, shapes and settings.

Necklace length: This necklace has an extension chain and can be worn between 15 and 17"
The emerald-cut stone is the carat equivalent of 3.79 cts.
Material: Sterling silver plated twice; first with 18ct then 9ct gold. The stone is cubic zirconia.
Weight: 11.9 gms
Packaging: All cardboard is FSC certified. All bags are made from 80% recycled plastic and are 100% recyclable 
Ring Sizing Help
Not sure about your ring size? If you can't make it to your local high street store to have your finger measured, then we've created a handy ring sizing document which you can print at home and below we have a useful conversion chart.
Donwload printable ring sizer here