Back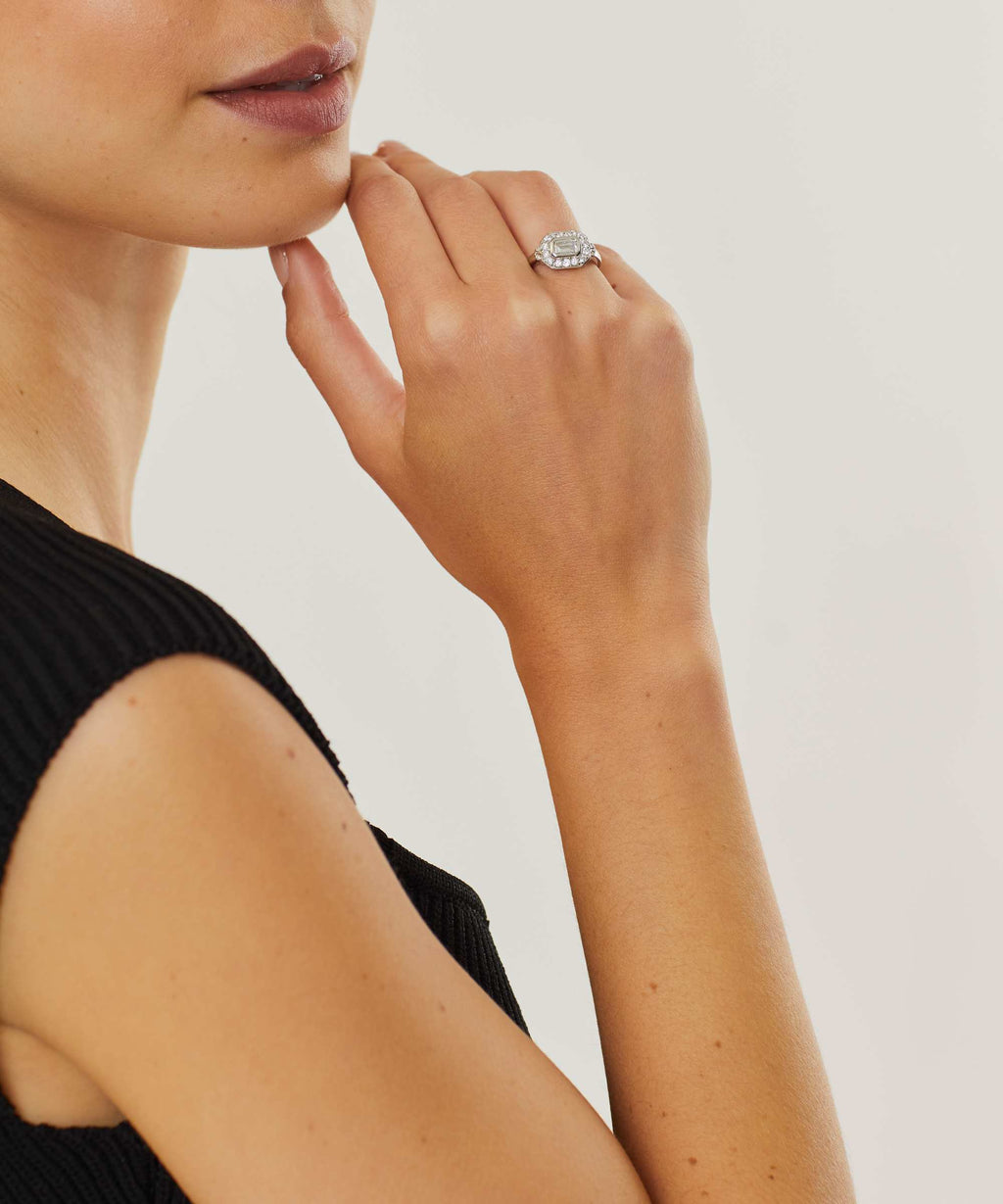 The Moissanite Embrace Necklace
$550.00
14k white gold plated recycled sterling silver and moissanite
Crafted with utmost precision, the Embrace Necklace is a stunning piece that captures the essence of elegance and durability. Made from sterling silver, this necklace features two gracefully intertwined strands.
What sets this necklace apart is the exquisite use of moissanite, a gemstone renowned for its remarkable brilliance and durability, surpassing even that of diamonds. The 3mm moissanite stones glisten with a captivating sparkle.
Each necklace comes with a GRA ( Global Gemological Research Academy) moissanite report.
Sustainable 925 sterling silver plated with 18k white gold and AF protective film

Stone : Moissanite Diamond D Colour 

Stone Size: 3mm

Total Length: 25cm, fastens at 16"

Packaging: All cardboard is FSC certified. All bags are made from 80% recycled plastic and are 100% recyclable

Remove when bathing, swimming, working out or sunbathing etc…
Ring Sizing Help
Not sure about your ring size? If you can't make it to your local high street store to have your finger measured, then we've created a handy ring sizing document which you can print at home and below we have a useful conversion chart.
Donwload printable ring sizer here