Back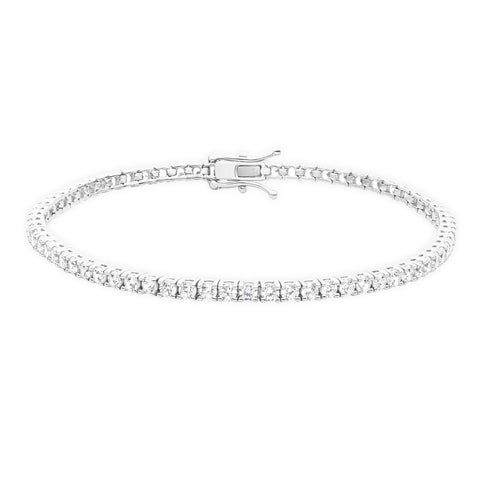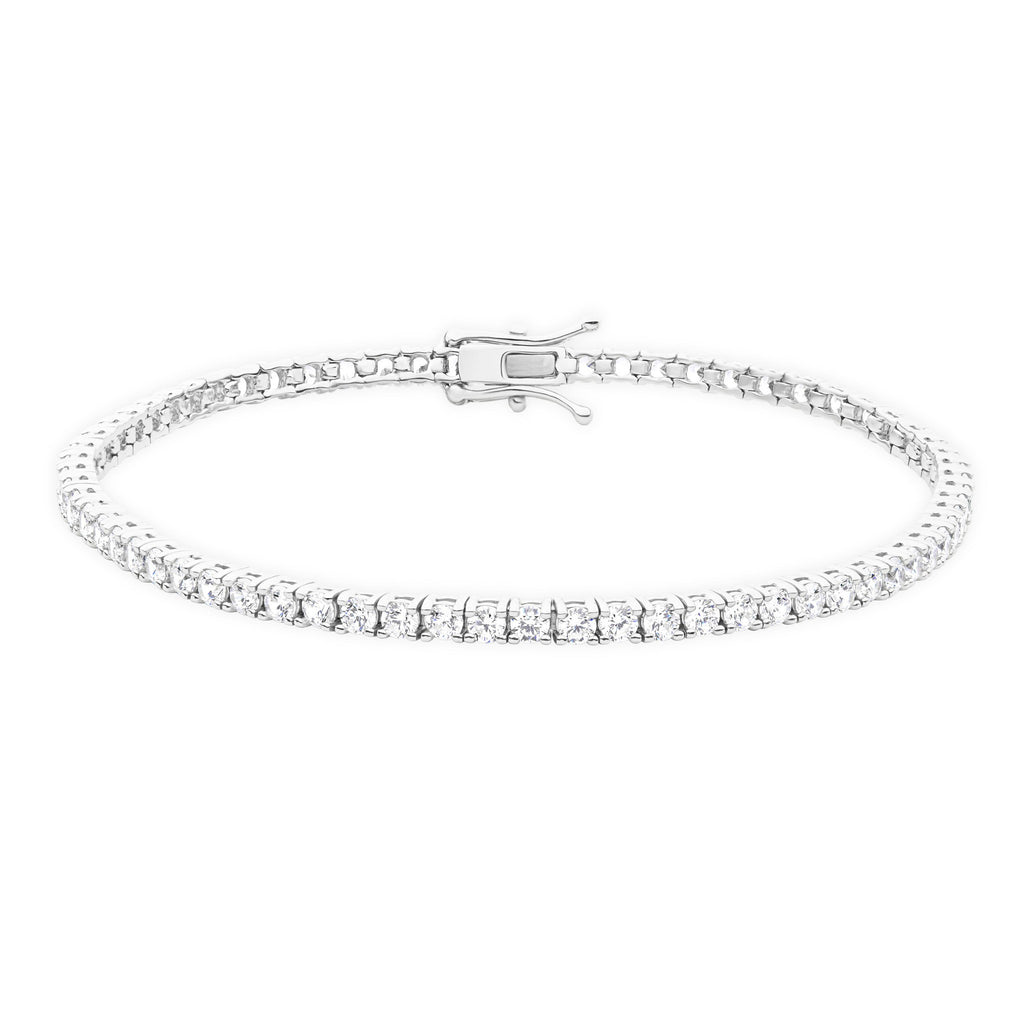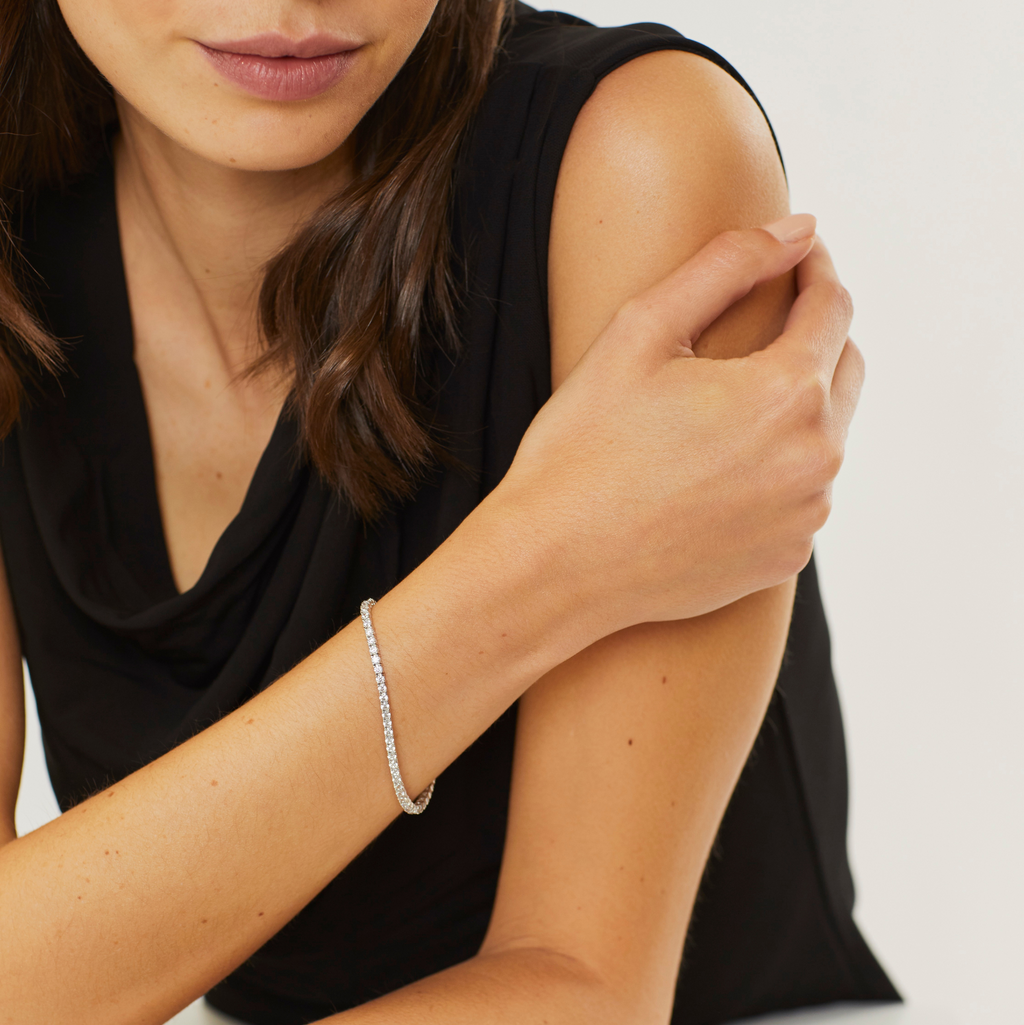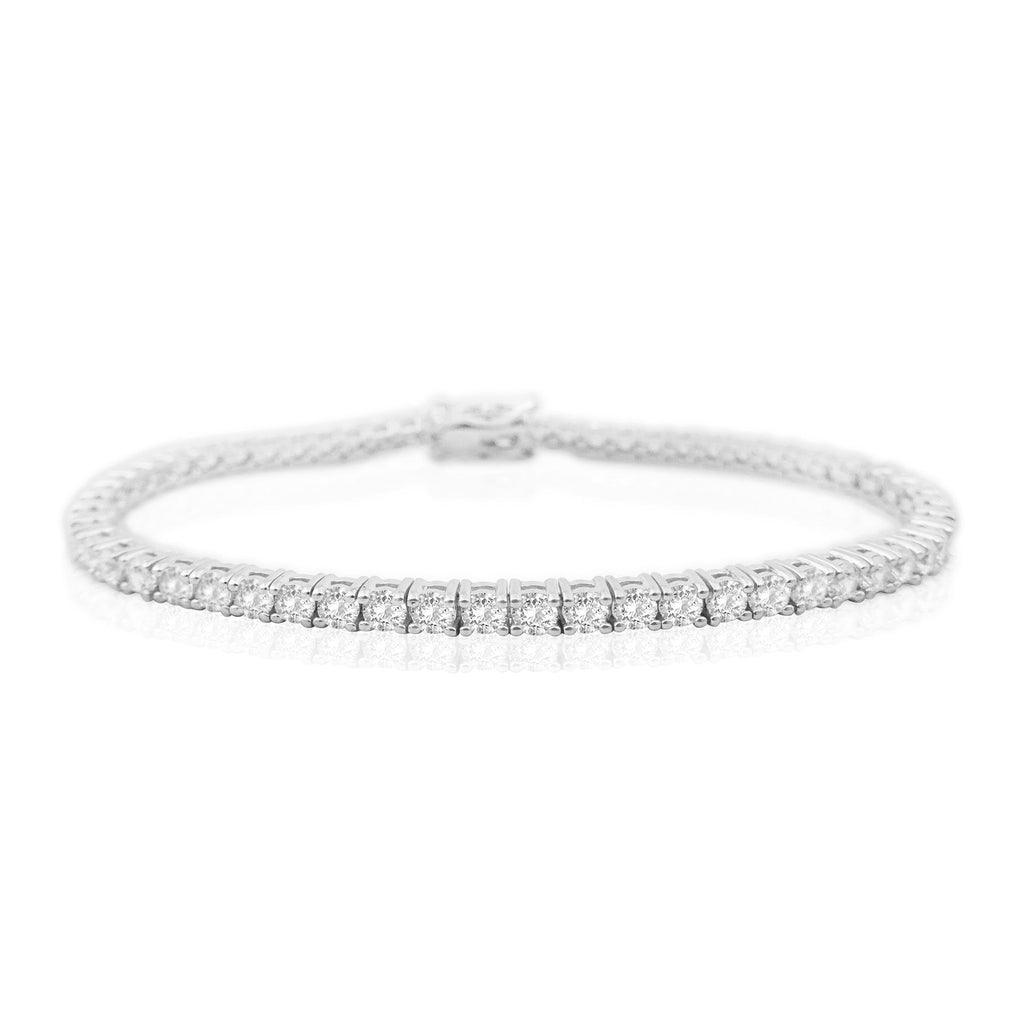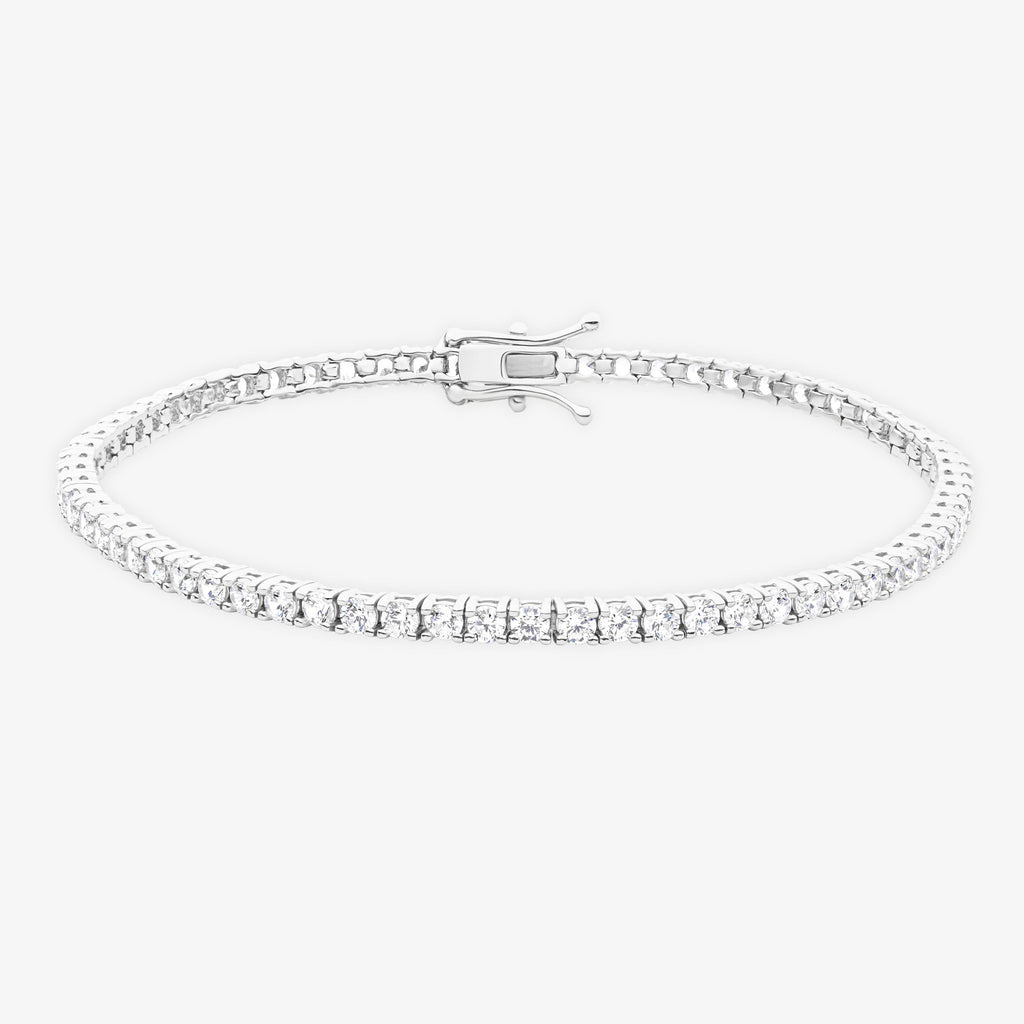 The Slim Moissanite Tennis Bracelet
$185.00
14k white gold plated recycled sterling silver and moissanite
"These imitation diamonds shine blindingly bright and make me feel impossibly expensive" - Billie Bhatia for Stylist Magazine 
The smallest stone size of our tennis bracelets, the 2.5mm version is so completely elegant; a really understated piece of glam. 

Our Tennis bracelets are designed to bend one way only and if you bend it the wrong way it will snap!
All of our tennis bracelets are made from .925 sterling silver and plated with rhodium which is more precious than platinum.
The stones are moissanite
Available in 16cm, 17cm, 18cm
Ring Sizing Help
Not sure about your ring size? If you can't make it to your local high street store to have your finger measured, then we've created a handy ring sizing document which you can print at home and below we have a useful conversion chart.
Donwload printable ring sizer here